Alaska is one of the best places in the world to see majestic creatures like whales. Because of this, the small town of Hoonah, with only 800 residents, can flood with more than 10,000 cruise ship visitors looking for an unforgettable whale-watching experience.
Eight different species of whales frequent the waters of Alaska, and they are:
A tour we think you'll love
beluga whales

humpback whales

gray whales

killer whales

bowhead whales

blue whales

right whales

minke whales
To have an unforgettable whale-watching experience in Alaska, you'll want to book your sightseeing tour in the warm summer months, preferably during the peak season from May to September. You'll find killer whales and humpback whales in abundance in the warm waters of the Kenai Fjords National Park or Resurrection Bay. Whether you have your whale-watching cruises booked for Resurrection Bay or Glacier Bay, you will surely see the unforgettable sights of these stunning creatures.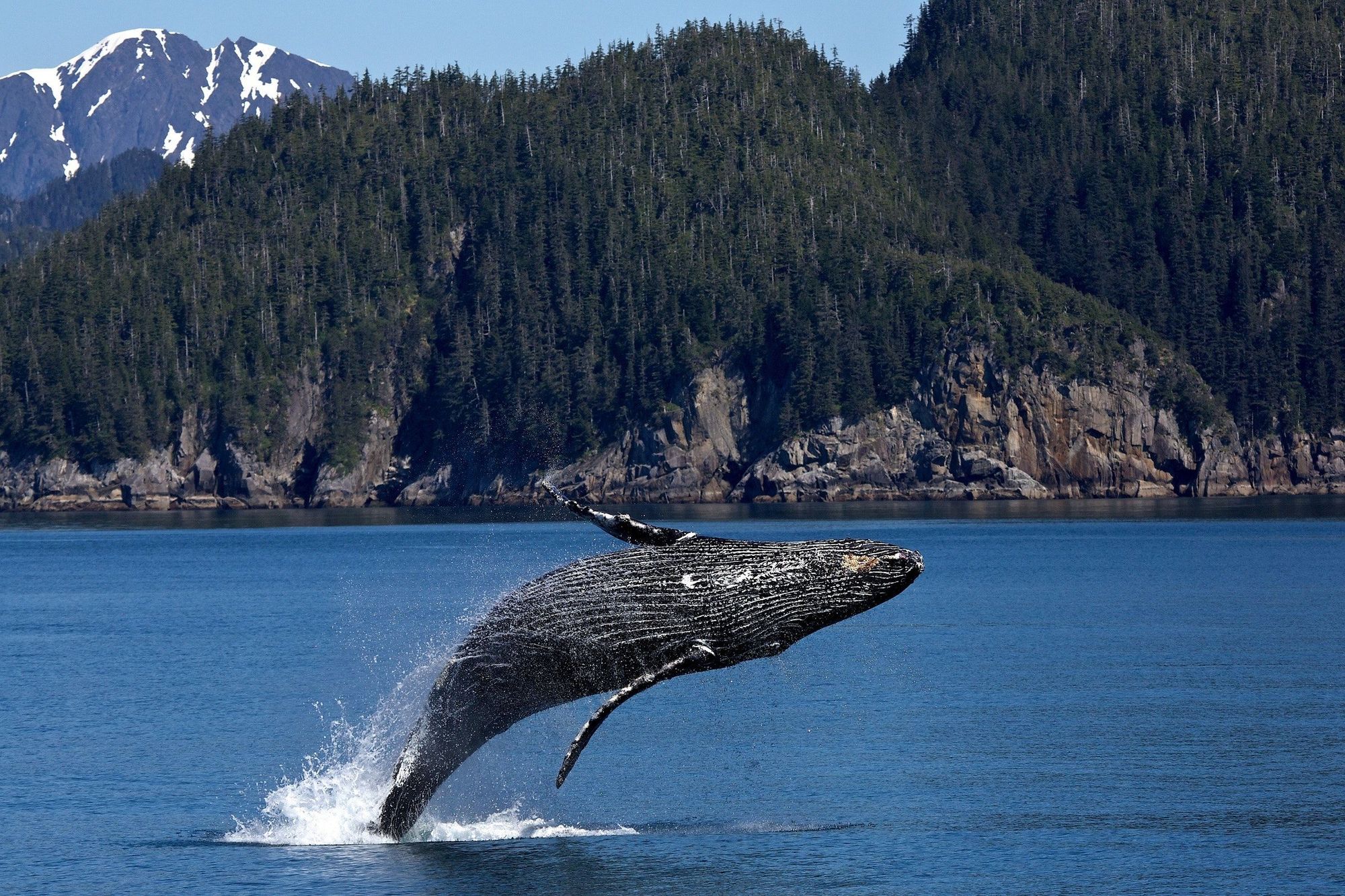 Tips For Responsible Whale Watching In Alaska
Even though our whale-watching tours at Hoonah Travel Adventures have everything you need to have an enjoyable experience, we just want to spread some knowledge on how to be a responsible visitor when traveling to see the beautiful whales in Alaska. Here is a comprehensive list of what NOT to do when whale watching:
Never feed the whales or other marine life

Never interact with wildlife

Never move them, entice them to move, or encircle animals with your vessel

Never approach whales when they are resting

Leave wildlife alone if they are already bombarded with boats and visitors
When you're ready to experience exciting, guaranteed whale watching in Alaska, head to our site to book one of many experiences with our talented captains and tour guides.
The Diversity Of Whale Species In Alaska
There are several species of Alaska whales to be found on your sightseeing adventures, but each of them has different qualities and has its own personality and preferred waters.
Beluga whales and bowhead whales inhabit the Arctic and subarctic waters, while humpback whales, fin whales, blue whales, minke whales, and gray whales prefer the waters to the south.
The Humpback Whale: A Majestic Sight
Humpback whales are large baleen whales who spend most of their time in Alaska during the Spring, Summer, and Fall but make their way to the warmer waters of Japan, Mexico, and Hawaii when the winter weather rolls in.
These massive creatures measure from 40 to 50 feet long and weigh up to 40 tons! Imagine a creature the size of four school buses emerging from the water while you're whale watching! It's no wonder their massive appearance and elaborate displays make the humpback whale the most sought-after on whale-watching tours.
Humpbacks can be recognized by the large humps on their backs which are best seen as they fluke an dive. They also have knobby heads and individually unique patterns on the underside of their tailfin or "fluke" that make them easily identifiable from one another.
The humpback whale is best known for their vocalizations and songs used during mating season.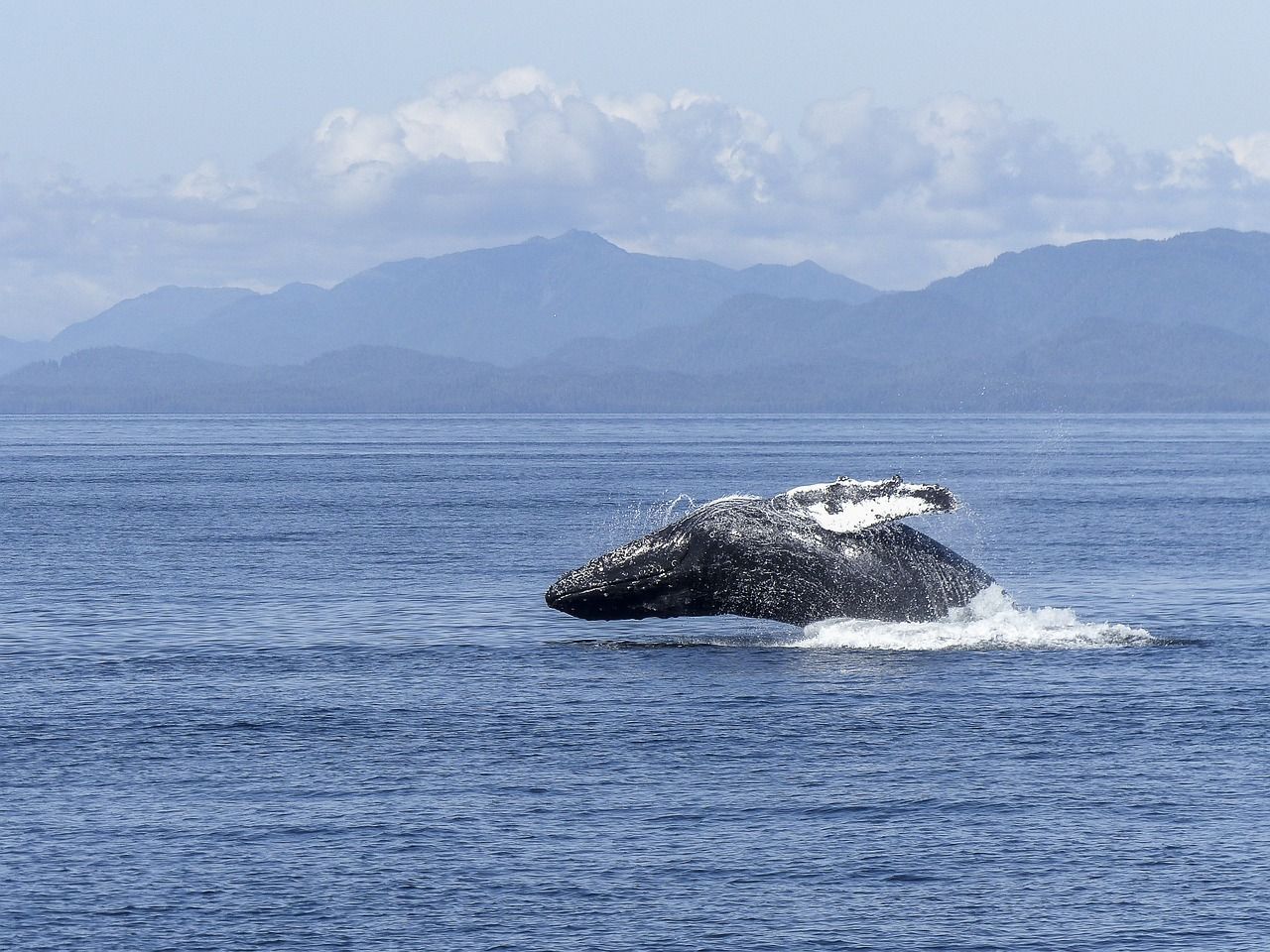 The Orca Whale: The Apex Predator Of The Sea
Killer whales, known as Orca whales to some, are regarded as the apex predator of the sea. They band together in hunting parties much like a wolf gathers with its pack for a hunt, and they are considered the top of the food chain in the sea as they have no natural predators to contend with.
They eat everything from fish to seals and sharks, and occasionally other Alaska whales find their way on the menu! The Killer Whale is easily recognized by the striking bright white eye mask against striking black skin and a prominent triangular dorsal fin on its back. You'll mainly find them in the waters of Southeast Alaska over the continental shelf.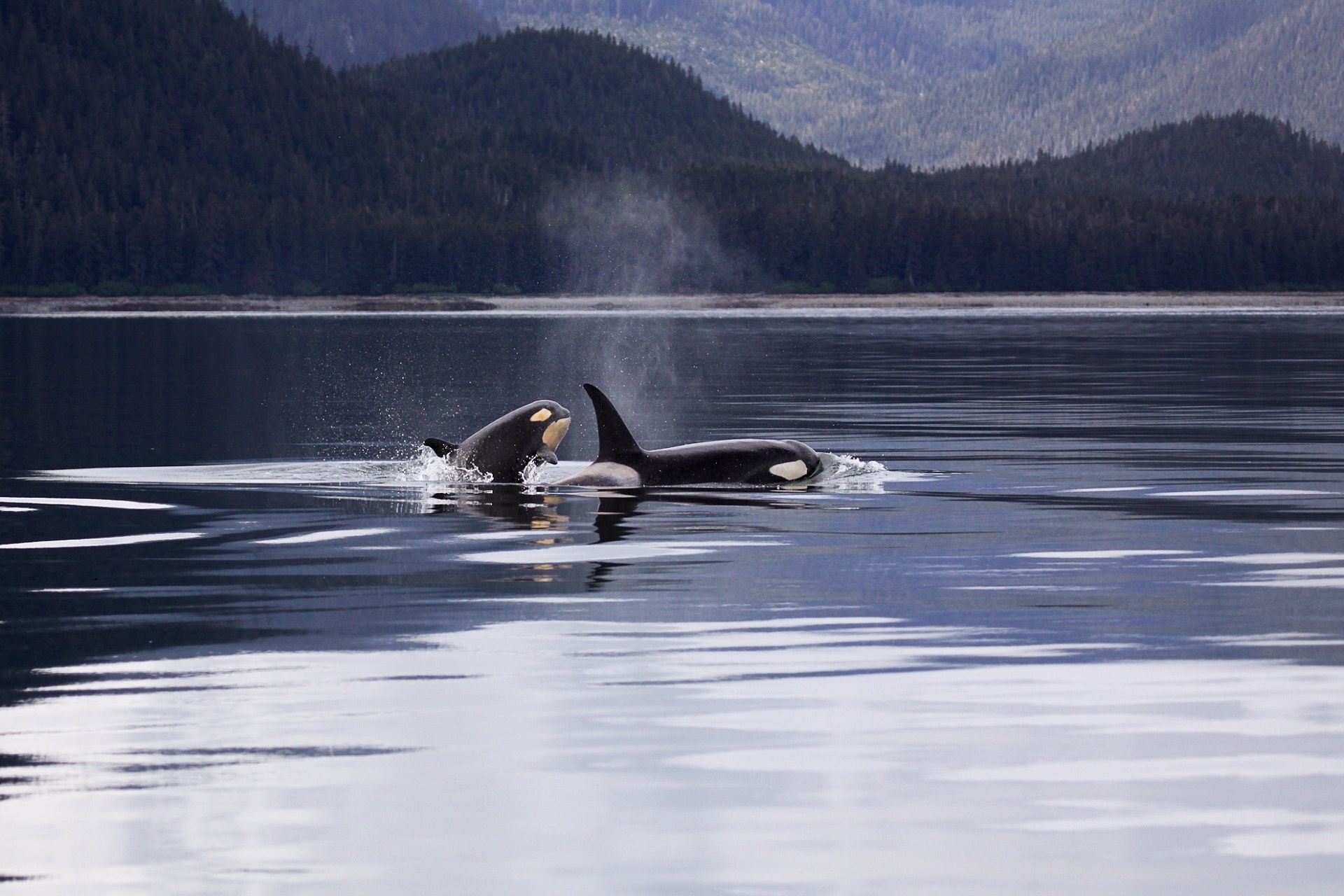 The Gray Whale: A Mysterious And Elusive Creature
You'll find gray whales in the North Pacific Ocean and parts of the Arctic Ocean. They're recognized by their slate gray color and gray and white patches along rough skin covered in barnacles and sometimes infested with sea lice. They typically live in small groups of three but have been observed in groups as big as 16.
When the various groups of gray whales come together, they put on an awe-inspiring eating display, with sometimes hundreds of the baleen whales converging together to feast. These are the first Alaska whale to arrive for the spring season, typically in April, when they're first spotted off Seward.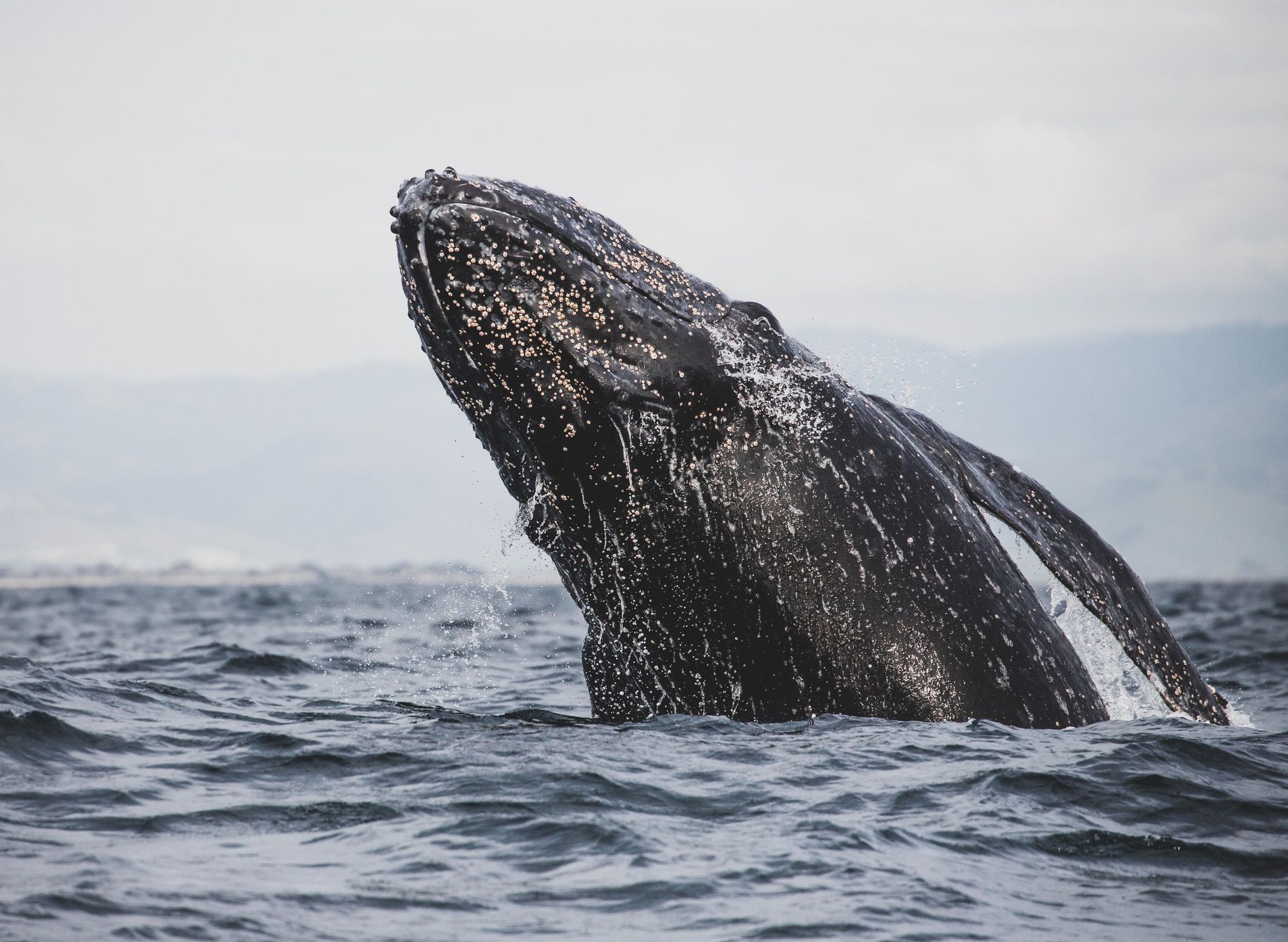 Spotting The Elusive Blue Whale In The Alaskan Region
The rarely-seen blue whale is typically spotted in the Eastern and Northern portions of the Gulf of Alaska in July and August. They're also a baleen whale and can grow as long as 100 feet long and weigh more than 30 elephants combined! To maintain their massive size, they consume a lot of krill, which means they typically prefer warmer waters, making them more likely to be seen in California.
It's rare to see one north of the Bering Sea, but they can be found in all of the world's oceans if you look hard enough. You're more likely to find them when Alaska whale watching if you schedule your trip during the warmer summer months.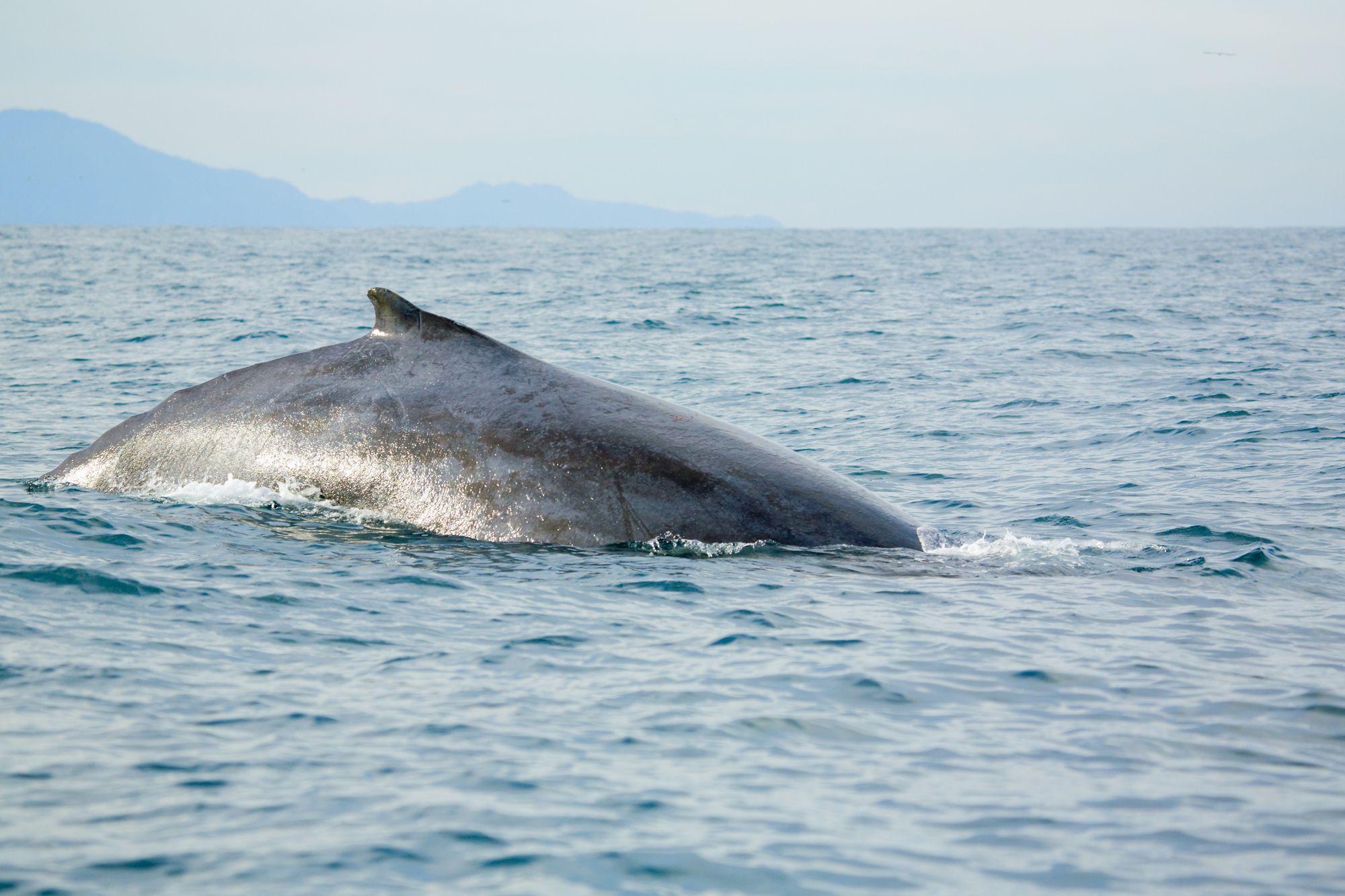 The Majestic Presence Of Fin Whales In Alaskan Waters
Fin Whales have a long, sleek dark gray body with a light underside and light grey dorsal neck surface. In Alaska, fin whales are found as far north as the western Chukchi Sea, the Bering Sea, and throughout the Gulf of Alaska.
It's rare to see one off of Southeast Alaska, and they have never returned to the inshore areas of the Southeast since the boom of commercial whaling. In summer, they migrate as far north as the Chukchi Sea to their summer feeding grounds in the Gulf of Alaska, Prince William Sound along the Aleutian Islands, and west of Kodiak Island. They're typically found in groups ranging from six to 10 members, but they have also been seen in pairs or flying solo.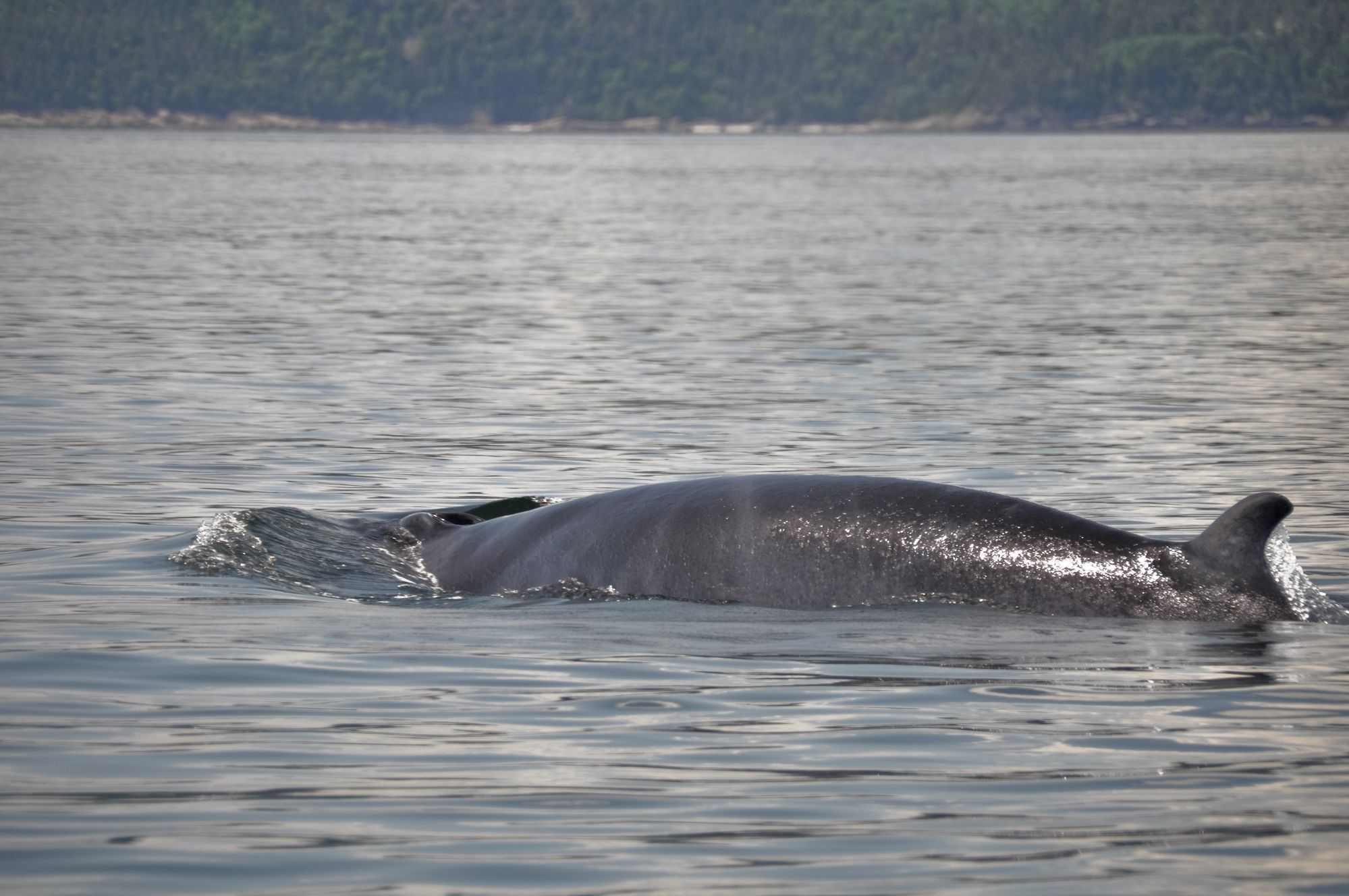 Spotting Other Types Of Whales In Alaska
When you go whale watching in Alaska, there are several different species you have the chance to encounter. Sperm whales are best found in the Gulf of Alaska and are best seen in summer from May to September. Once you find the sperm whales, beluga whales are typically seen south of Anchorage along Turnagain Arm from July to August, while the Salmon are abundant.
After the beluga whale, search for the minke whale in the North Pacific waters in the spring and summer. They usually fly solo, but you can also find them in small pods of two or three. The bowhead whale is best adapted to the ice of all the large whales and spends much of its time in the Bering, Chukchi, and Beaufort Seas near clusters of sea ice. They are the most vital subsistence species in Alaska, both culturally and nutritionally.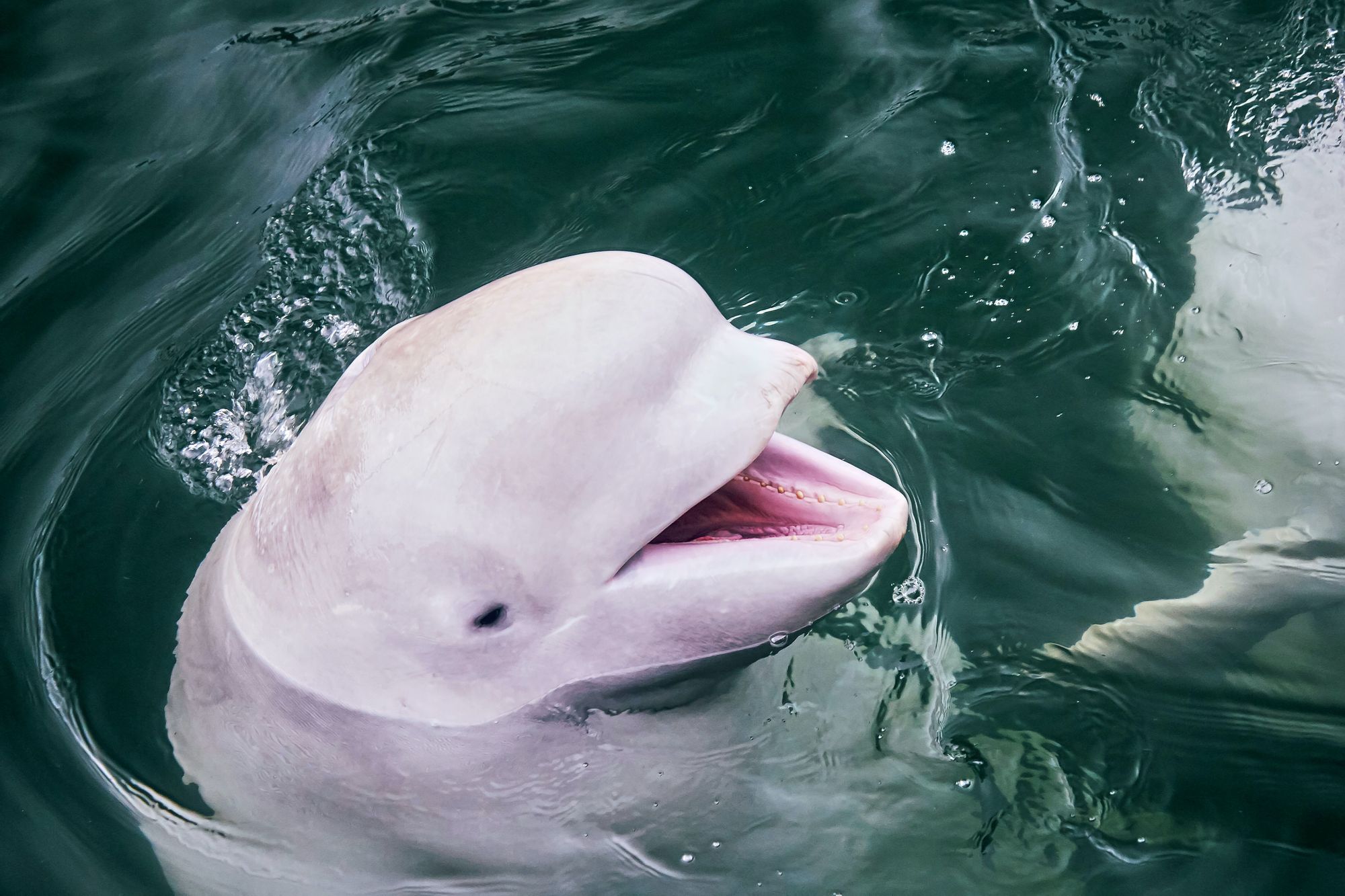 Appreciating The Beauty And Importance Of Alaska's Whale Population
When you come to Alaska for whale watching, you get so much more than the sights of beluga whales and sperm whales, and other majestic creatures. When you support the whale-watching community in Alaska, you're helping to keep hundreds of jobs going for the people of Alaska, and you're making it possible for the Alaska whales to remain safe from ignorance by supporting the whale-watching tour boats.
Our tour guides not only know the best areas in Alaska to see whales, but you'll also experience the majesty of other marine mammals like harbor seals, sea lions, sea otters, and many other creatures that call Alaska home.
Whether you want to see a sperm whale, beluga whale, or any of the other majestic species migrating to the icy waters of Alaska, be sure to book your tour on our website to ensure you have the experience you've been dreaming of in the wilderness of Alaska.